The 6 Best PS4 Cricket Games To Play Right Now
If you're a cricket fan, you've probably had relatives or friends tell you they don't understand the appeal of the sport. "Isn't it slow and boring?" they'll ask you, and time and time again, you'll sigh patiently as you explain that cricket is actually a deeply strategic and compelling game if you put in the work to understand and appreciate it. Sceptics may have an even more difficult time understanding a cricket video game, but if you're a PS4 gamer, you'll find a good few options out there. Here are the 6 best PS4 cricket games to play right now (plus a bonus game).
Created by Big Ant Studios, Cricket 22 is the official game of the famous Ashes tournament, so you know it's got the weight of authenticity behind it. Naturally, the game includes the full Ashes contest with all of its associated licences, and it also lets you experience the Australian Big Bash T20 contest. If you've played previous Cricket games, then you'll likely enjoy new improvements like improved fielding and a brand new commentary team in this instalment. There's also a narrative-driven career mode to enjoy, one in which you must manage press conferences, address injuries as they arise, and generally tend to the off-pitch action as well as playing matches.
Despite being developed by the same studio that handled Cricket 22, Don Bradman Cricket lacks many of the licences and players that would make subsequent cricket outings successful. It does, however, boast responsive controls and a surprisingly accurate recreation of the sport, as well as well-implemented systems. If you like PS4 cricket games and you want to go back and see where they were in 2015, then Don Bradman Cricket (which is a re-release of the earlier Don Bradman Cricket 14) will do nicely. Development work on this one was stymied somewhat by the fact that Ashes Cricket 2013, a simultaneous development project that was officially licensed, was underway at the same time.
Much like many other cricket games, Cricket 19 was created by Big Ant Studios, and it's the predecessor to Cricket 22. Big Ant has cornered the market on cricket video games, and Cricket 19 shows why; it's a faithful, realistic representation of cricket, and although it doesn't have any ICC licences, it does allow you to play through several different cricket tournaments, including T20, ODI, and test matches. If you simply can't get enough cricket gaming, then Cricket 19 should serve as a solid accompaniment to other cricket games on this list. Unlike previous Big Ant games, Cricket 19 boasted plenty of licences, too, with men's and women's cricket being represented here.
If you prefer a more arcade-style cricket experience and don't really care about realism or verisimilitude, then you'll love Big Bash Boom. Again, it's developed by Big Ant Studios, but this time, it focuses on fast-paced action rather than trying to recreate the sport of cricket. With powerups to collect, unlockable headwear and gear to find, and even official mascots to enjoy, Big Bash Boom is much more of an "anything goes" cricket game, so it's perfect even for people who don't usually enjoy cricket. If you want something a little more substantial, it's definitely a good idea to seek out other Big Ant cricket games, but if your main goal is just to gather the family around an enjoyable cricket experience, this is the game for you.
Arriving on the PS4 in 2017, Ashes Cricket was the very first Big Ant cricket game to boast full licensing for the Ashes tournament, and as such, finally felt like the authentic cricket game we always knew Big Ant was capable of making. It gives you the chance to play through the entire Ashes tournament either as the England or Australia teams or as one specific star player from either team, so it's perfect if you followed the 2017-2018 Ashes series closely and wanted to recreate it as best you could, this was your best option. Unlike the poorly-received Ashes Cricket 2013, which was created by Australian studio Trickstar Games, Ashes Cricket was well-received by critics and players alike.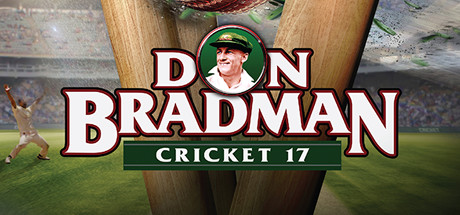 After Don Bradman Cricket (which was originally named Don Bradman Cricket 14), it was clear that although Big Ant had huge potential in the cricket gaming stakes, they would need to take it up a notch if they were to offer fans the cricket experience they truly deserved. That's where Don Bradman Cricket 17 picked up the torch, and it boasted a new control system, new shot types, and new enhanced fielding AI that made each cricket match feel much more realistic than those of its predecessor. You might not find realistic licences here, but you will find a highly playable and enjoyable cricket simulation game.
We have one final cricket game for you, and it's more of a talking point than it is a game. The Cricket C is what's commonly known as a "shovelware" game; it exists for no other reason than to grant players an easy platinum trophy through extremely simplistic and repetitive gameplay. This isn't a cricket game, but it does feature a cricket ball and wickets, so it nominally takes cricket as its theme. We'd strongly recommend staying away from this one, but if you're a cricket completionist and you absolutely must have every cricket experience on PS4, you'll need to pick it up.