Ever since the mid-80s, when skateboarding video games came to prominence, the genre has been incredibly popular. From the halcyon days of Tony Hawk's Pro Skater all the way to modern gaming, skateboarding has been a mainstay of the gaming landscape, and there have been great skateboarding games to play on every single platform. While that's true of the PS4 as well, you're sadly going to struggle beyond some of the undisputed classics, although they're still well worth experiencing, of course. Here are the 12 best PS4 skateboard games to play right now.
These two remakes of the classic Tony Hawk's Pro Skater games on PS1 are the best place to start if you want excellent PS4 skating games. The classic gameplay you know and love is here, boosted by a new coat of paint that renders both of the games in modern HD graphics. Pull tricks, explore maps, and try to collect everything you can before the time limit expires. This really is classic Tony Hawk exactly as you remember it.
This is a skateboarding game with a difference. Technically speaking, My Friend Pedro isn't really built around skateboarding; it's a run-and-gun shooter in which you can aim both hands individually, leading to lots of creative and exciting combat scenarios against waves of goons. Some levels will allow you to skateboard into combat, though, so you can hurl your skateboard at an enemy's face before shooting his friend right in the chest. It's inordinately satisfying.
Like the original OlliOlli, OlliOlli World is a sidescrolling skateboarding platformer developed by Roll7. It's a somewhat different take on the genre, emphasising colourful characters and arcade-style tricks rather than approaching realism in any sense. OlliOlli World is absolutely packed with stuff to do and things to see, so if you do like its core gameplay loop – which, we'll admit, is a little unusual for skating games – there's plenty to keep you occupied.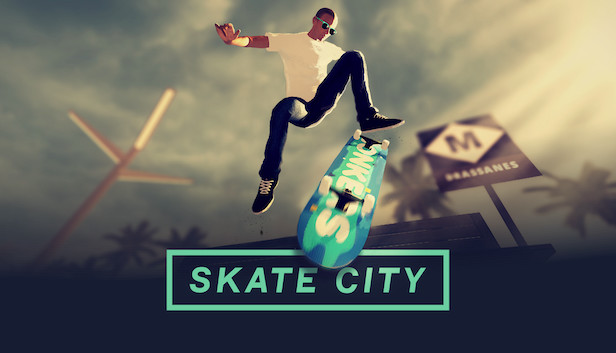 Make no mistake: Skate City might be a mobile port, but that doesn't mean it's any less exacting when it comes to expecting perfect tricks from you. If you want to beat this game's many challenges, you'll need to bring your A game, controlling your skater with absolute precision. It's a beautiful game, too, with lots of sun-drenched vistas and stylised visuals to take in as you skate.
For a more arcade-style take on skating, check out OlliOlli, which isn't quite as expansive as OlliOlli World. If you'd rather just take on a series of storied levels and challenges rather than exploring a big open-world sandbox environment, then OlliOlli is definitely the game for you. It's still got plenty of devious tricks to pull off and challenges to complete, though, so it's by no means a walk in the park.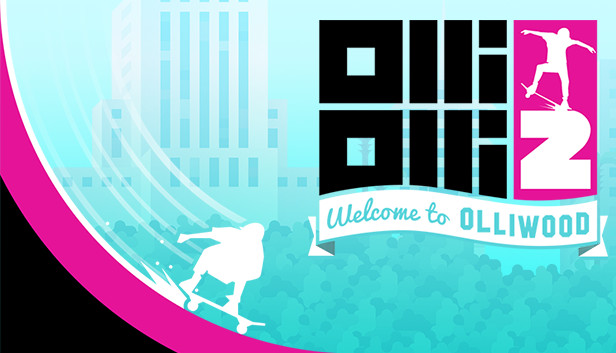 Puntastic name aside, OlliOlli 2 is more of what made the first OlliOlli great, although there's lots of new content to keep you busy as well. OlliOlli 2 adds several new tricks, new levels, and new challenges, as well as introducing a brand new mode that lets you play the game alongside your friends in split-screen mode. You haven't experienced arcade-style skateboard gaming until you've played it with your buddies!
Do you love EA's Skate series? Do you wish that those games would make a return to the PlayStation? Well, you might be getting your wish sooner than you think, but in the meantime, here's Session: Skate Sim, a realistic skateboarding game intended to fill the void Skate left behind. Each stick represents a foot as you skate, so you'll need to get to grips with a tricky and compelling control scheme if you want to succeed.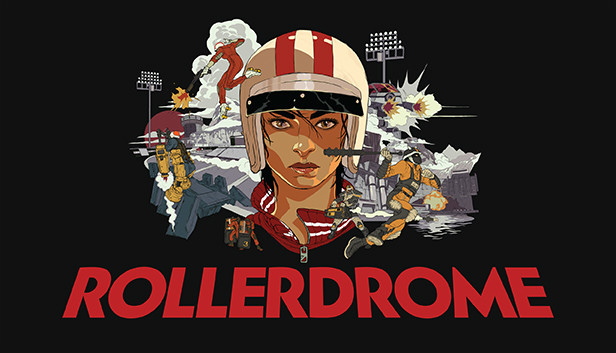 We're cheating a little here, because Rollerdrome isn't technically a skateboarding game; instead, it's a roller skating game, but it's so much fun we wanted to include it anyway. You must roller skate around a series of arenas, blasting at enemies and pulling off cool tricks to get your ammo back. Scoring kills gets you health, too, so you'll need to stay active in combat if you want to keep your resources healthy.
Much like Session: Skate Sim, Skater XL offers a more realistic take on the sport of skateboarding. Each stick once again controls one of your feet, and as you move the stick, you'll feel the board immediately respond to your command, so you'll need to chain together movements to pull off tricks. With plenty of real-world locations to explore and real-life skating brands and pros to engage with, this is one for true skateboarding fans.
Despite being a game with heavy real-world brand involvement, Crayola Scoot is still an excellent skating experience. If you've played games like Splatoon, then you'll be in familiar territory here. You're not actually skating, instead using a scooter to move around your environment, but the controls are pretty similar. Your goal is to pull off tricks and moves in order to splash your environment with your colour, which is where the Splatoon comparison comes in.
11. Skate 4
Okay, now we're really entering into the realms of speculation, but actually, the PS4's lineup of great skating games is thinner than you might expect, so looking forward to the future is definitely something you'll want to do if you're a PS4 skateboarding fan. Skate 4 should land sometime next year or the year after, and it's due to continue the excellent Skate series on PS4, so it's safe to get excited for that.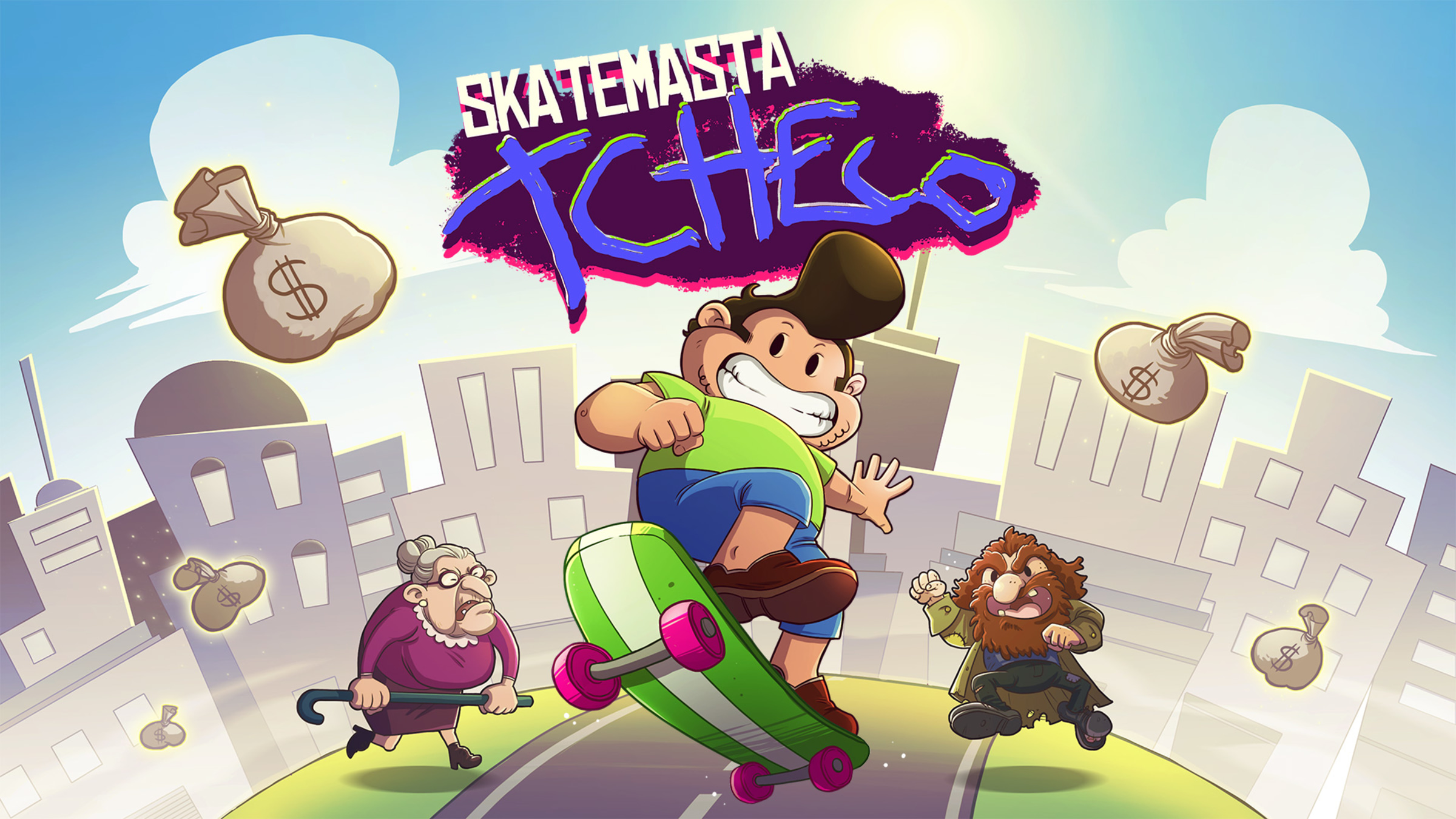 Give this one a look if you're after something decidedly more retro than the above entries. This game will cost you less than a large coffee from your favourite retailer, and it's worth a look; it's a sort of retro throwback to the days of 8-bit platforming, with skateboarder Tcheco making his way through themed stages including beaches, cities, and even the moon itself.